Image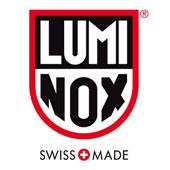 Yes it's Swiss Made, Oh and it will catch the eye of your colleagues at your next meeting. But what they don't see may be the best part - Luminox light technology - It's always visible allowing you to know the time in any lighting condition, even total darkness. It will remain fully visible for up to 25 years. Not 25 Days. 25 YEARS !!
Luminox began in 1989 after watchmaker Barry Cohen stumbled upon a Swiss self-powered illumination system and saw the potential to create timepieces that offered a previously unavailable low-light functionality.
A few years later, after being discovered as the perfect night mission solution by Navy SEAL Nick North, he and Barry Cohen joined forces and set out to create a watch that would meet the specific needs of all Navy SEALs.
30 years later, Luminox is the official watch of choice for professional divers, U.S. Navy SEALs, Lockheed Martin's F-117 NighthawkTM stealth jet fighter pilots, and elite forces worldwide.
Rino Ferreri has a wonderful selection of these time pieces instore. Please call for more information.905 372 8994